How to prevent and manage biofilm
In this section, you'll learn about: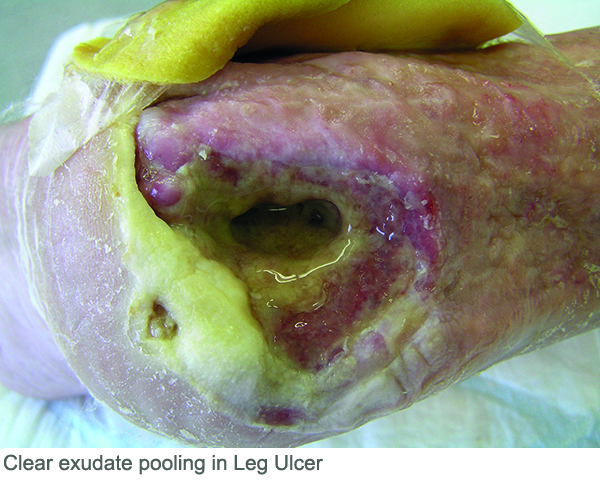 What is exudate pooling and why does it occur?
Exudatepooling is when exudate accumulates in the gap or 'dead space' between the wound bed and the dressing.1 When pools of exudate form, they promote bacterial growth. This increases the risk of leakage, maceration, infection and biofilm formation.1
Exudate pooling is likely to happen:
in wounds with irregular topographies, pockets or cavities.2
when the wound dressing does not properly absorb the exudate.1
when there is more fluid than the dressing can absorb.1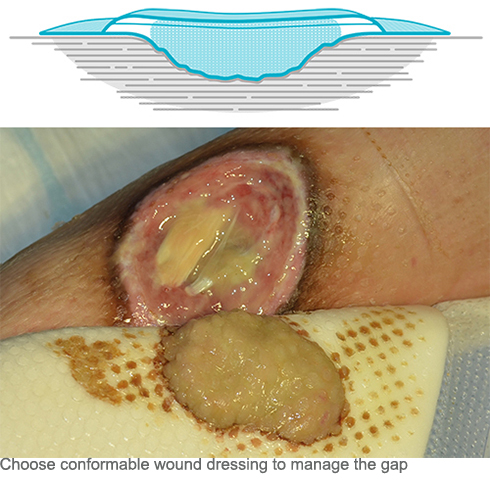 The key to prevent exudate pooling: managing 'the gap'
Thebest way to prevent exudate pooling is to manage 'the gap' between the wound bed and the dressing. Choosing the right wound dressing is an important part of this process. For example, if you use a non-conforming dressing, it can be difficult to ensure close contact to the wound bed. This can lead to gaps where exudate can pool.2
A recent consensus project concluded that managing the gap is one of the best methods to promote an optimal healing environment. The project recommends using a dressing that:1
conforms to the wound bed down to 2 cm deep; and
has antimicrobial properties.
This may reduce exudate pooling and create a less favourable environment for biofilm to form.
How to prevent biofilm
Preventing and managing biofilm is an important part of wound management. This is the case for two reasons:2
biofilm are present in most chronic wounds; and
the presence of biofilm is a leading cause of delayed wound healing.
One of the most important ways to avoid biofilm from forming is to reduce exudate pooling.2
How to manage biofilm
Once you've established that biofilm are likely present in the wound, you need to lay out an appropriate treatment strategy. For your treatment strategy to have the maximum effect, there are two basic steps you can take:2
do what you can to strengthen your patient's immune system; and
always work in a clean environment.
The best strategy for biofilm-based wound care is the 'clean and cover' approach. This approach relies on:2
adequate debridement to disrupt biofilm; and
the use of antimicrobial dressings between debridement. This reduces the planktonic bacteria's ability to re-establish biofilm.
How to manage and prevent biofilm is outlined in five steps in this chart:2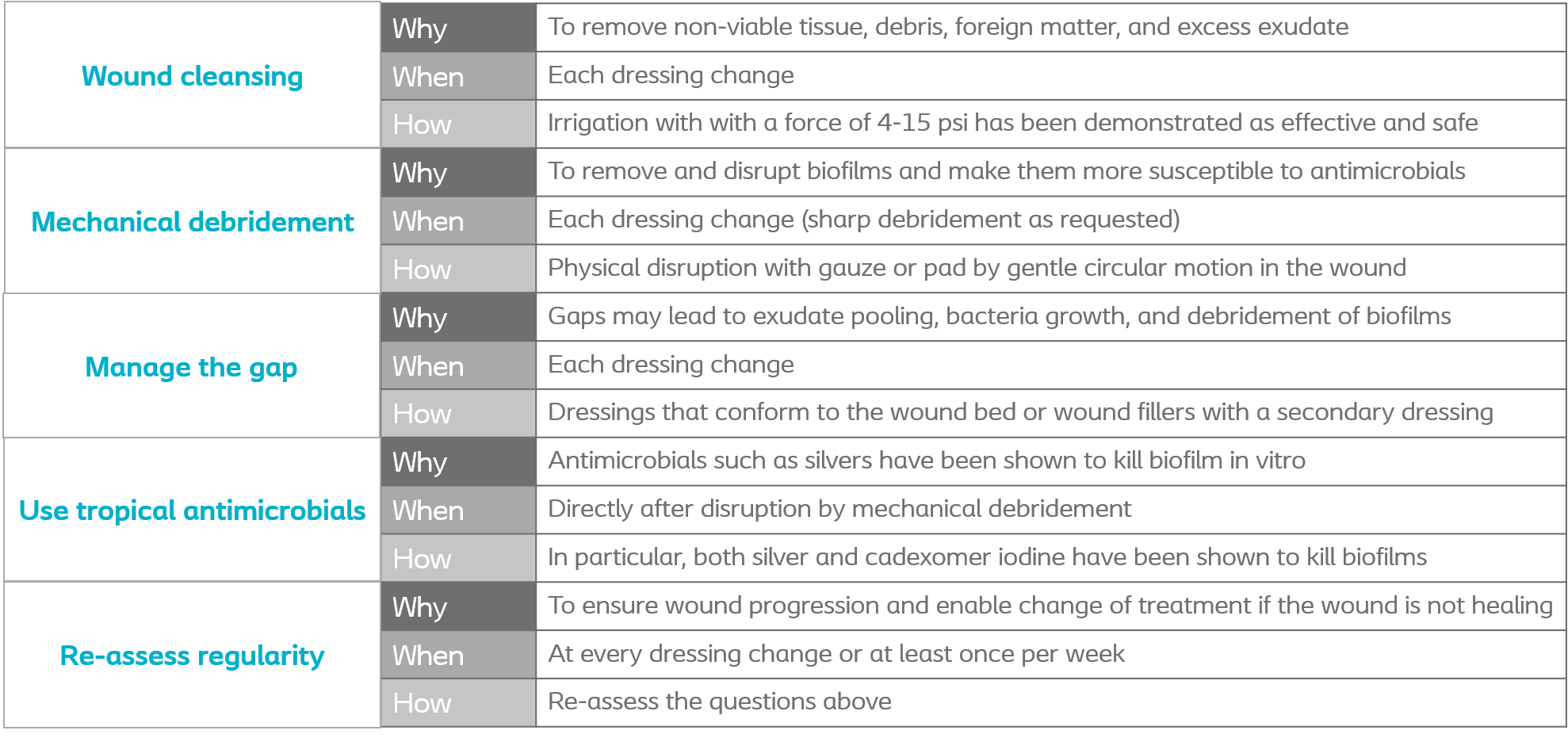 To make sure you cover all five steps, download the chart so you have it handy for all your wound assessments.
Continuous re-assessment necessary
To prevent wound infection or biofilm re-formation, you need to continuously reassess the wound at every dressing change. Remember always to refer the patient to a specialist if you observe:1
a less than 20% improvement in the wound area over a period of four weeks;
increased pain levels;
unexpected increase in exudate;
suspected infection or biofilm;
a decline in the patient's health and wellbeing
You may also be interested in…